Welcome To Broward Contractor
We're located in Sunrise, FL near Miami and Fort Lauderdale. We service all of Broward County and Miami-Dade County. We provide a wide range of services ranging from basic Handyman work, home remodelling & additions, flooring and lighting installations. We're fully licensed and insured.
Contact Us
General Contractor in Fort Lauderdale
Serving All Of Miami-Dade, Broward and West Palm Beach Counties
Are you looking for the best general contractor? Broward Contractor provides the highest level of service, and dedicated skill when it comes to general contractors in Fort Lauderdale. We offer first-rate quality owing to our extensive experience executing projects at all scales. At Broward Contractor, we are proudly one of the most affordable general contractor companies providing our customers an excellent level of service. Call today to schedule a free estimate today.
Here is an overview of the services that we provide: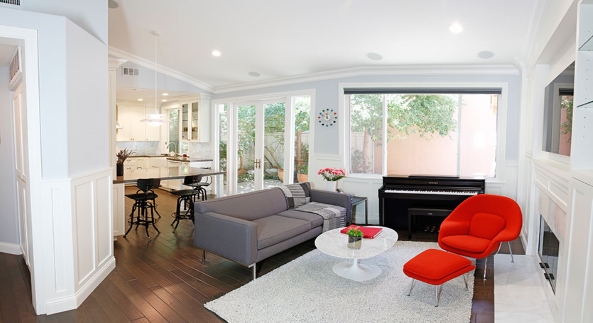 We believe that the only way to provide customer satisfaction is by hiring experienced professionals. Therefore, we have invested our resources in attracting talented and more importantly, experienced home remodeling service. At Broward Contractor, we also focus on ensuring less costly bathroom remodeling, and kitchen remodeling. Our customers have always referred to us as the affordable general contractor in Fort Lauderdale providing services that meet their expectations. Thus, we have built a reputation for hard work and excellence. This is while ensuring that we use high-quality materials for every home remodeling project that we are undertaking.
With our over 60 years combined experience managing and executing bathroom remodeling projects. Our services are both affordable and well tested, able to handle all aspects of designing, planning and building your new bathroom. Broward Contractor can design, plan and work to bring a new look and style to any size bathroom. If you'd only like to work with us on a specific aspect of the project, such as design or planning, we can certainly work in that capacity as well. Our goal here at Broward Contractor is ensuring you, the client, gets the highest quality work possible, in whatever capacity that may be. We here at Broward Contractor are a bathroom remodeling company serving the Fort Lauderdale area that focuses heavily on meeting client expectations and professionalism. Call today and ask for a free bathroom remodeling estimate.
Broward Contractor is a well-known handyman service striving to professionally and affordably tackle any home improvement project or home repairs you many have. So, if your honey-do list is quickly growing, we can help you out. We work with the most reliable handymen in the Fort Lauderdale area and tailor our service to meet the specific needs of our customers. By hiring Broward Contractor, you gain access to the best handyman service.
Our experienced handymen have decades of experience doing everything from everyday home repairs to complete home remodeling in the Fort Lauderdale area.
When it comes to home repairs, fencing, appliance repairs, power washing, and general handyman service, we are just a call away. Our staff will ensure a timely response whenever you call us. We answer every phone call and make sure we are available for any project. To take advantage of our affordable and professional handyman service, give us a call right away.
A freshly painted office interior makes all the difference in the world, because it is how you greet the customer. Good first impressions and an eye for details, major or minor helps make you more attractive to prospects. Consider Broward Contractors for door painting, roof painting, interior painting or exterior painting services- we do it all.
We guarantee you professional work at an affordable price. No job is too big or small for us. To guarantee all work is done on time, all our work is supervised.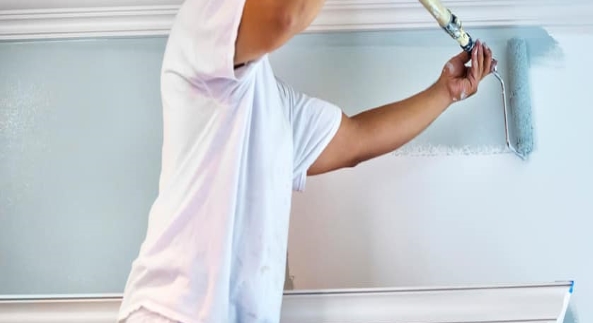 If you need exterior painting done, we are both licensed and insured, giving you peace of mind as our professionally trained staff do their job. We strive to provide the best customer service in the industry, and work to deliver quality work you can take pride in showing off. Let us show you our commitment to quality work by delivering top quality painting services in the Fort Lauderdale area.
Broward Contractors guarantees professional work at an affordable price!
Broward Contractor is a South Florida general contractor, providing high-quality Flooring installation company in Fort Lauderdale and surrounding areas. We are committed and dedicate our full expertise into ensuring our customers are happy. At the end of the day, what matters to us is customer satisfaction. Therefore, we are not just looking to earn out of the work we provide, we are committed to providing customer satisfaction, by providing an excellent level of service.
Our professionals work closely with the customer, ensuring that each of the projects is completed to satisfaction. We complete small and big flooring installation projects while observing the client's strict deadlines. Our professionals have undergone training that is required, equipping them with the proper skills for modern interior plaster services. Therefore, when it comes to professional flooring installation company, look no further, since, at Broward Contractor, we have your requirements covered. We take great pride in our work and strive to leave you satisfied with your floors.. Call us today to schedule a free flooring installation estimate!