Work With Highly Experienced Builders And Designers In Fort Lauderdale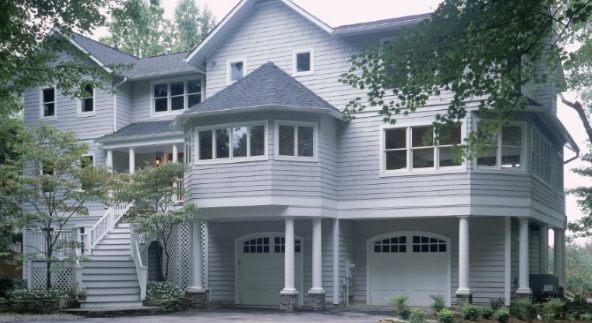 We provide you with unmatched room addition services which not only expand the area of your living space but also add to the aesthetic and market value of your home.
Do you feel like your home is shrinking day by day? Is your home getting cluttered with more things than you can count? You could move out of your home and leave behind the time and effort you have inserted in getting accustomed to your neighborhood and build a comfortable environment for yourself. Or you could increase the space you already have and gain additional space in your home. The choice is yours! Broward Contractor's room additions can save you from the trouble of purchasing and shifting to a new house.
For over 30 years, Broward Contractor has been constructing and designing room additions in Fort Lauderdale, for both residential and commercial purposes. Over the years, we have proved our worth by offering exceptional quality work that is delivered within your budget and time limit. Through our commitment towards our work and the creativity of our team, we have built up a proud and a strong reputation. If you want to have home additions space in your house without going through the troubles of moving out, you need to give your home the additional space it needs. We assure you, your new room will be designed and built accurately according to the capacity of your house and your own desired needs.
 You can also get room addition services in extremely market competitive price range!
Perhaps, the first step is the hardest, and that's the same case when you are trying to plan an additional room in Fort Lauderdale. You need tons of building-permit applications that are accompanied by the exact scale of extra space's size. However, with the right contractors, you can save yourself the trouble  and Broward Contractor help you with that. We completely take over your room addition process and facilitate the whole designing, planning, and architectural process right from the scratch until the results are delivered to you.
Get Modular Room Addition Services From The Leading Fort Lauderdale Contractors
Broward Contractor offers you flexible room additions options for any room you want to expand at affordable prices. We carefully plan the construction plan keeping your budget in complete focus. We examine and evaluate each room to assess the maximum capacity of your home. Moreover, we keep the aesthetic values of your room alive by designing the  room addition in a way that adds to the beauty of your home.
Our Room Addition and Remodeling Services include:
Bedroom additions 
Sunroom addition

Garage addition

Patio addition

Guest Room addition

Kitchen Addition

Rental Suite Addition

Modular Room Additions
How can Home addition improve your life?
Transforming your current home is more comfortable than moving to a new one, and that is what Broward Contractor offers you. A home addition will not increase the size of your home space but also enhance the quality of your life and make your home life more comfortable and enjoyable. Moreover, a successful and professional home addition can also make a massive impact on the resale value of your home, even more so when the project is done affordably.
Remodel your current house into your dream home with Broward Contractor. Get in touch with us now!